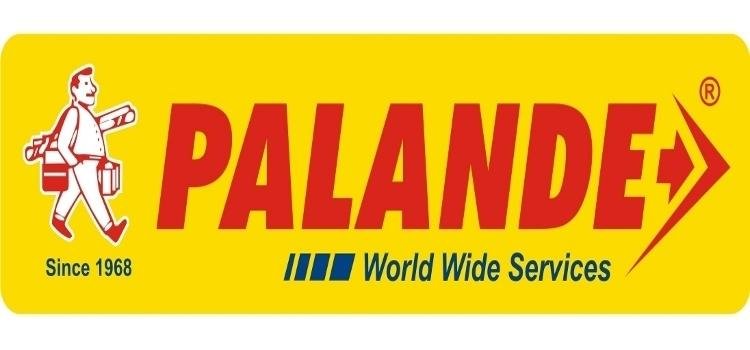 Palande Courier franchise dealership details – investment,security money,contact number & profit
PALANDE courier welcomes new partner to join their franchise network. Many successful PALANDE franchise partners working with them more than 26 years. They have extended their services beyond the expectation. You can grow your business by affiliating with their franchise service. PALANDE has different category franchise for their clients. We will discuss all the details regarding benefit, cost and franchise profits.
Palande Courier Franchise Opportunity
Partnership Benefits | Deposit Money | Documents Required | Customer Care | Website
Benefits of Palande Partnership Program
Just like Blue Dart franchise or ekart courier franchise PALANDE has exclusive franchise benefits which attract new people to start the business with them. These benefits are as follows:
Proven business model with accurate business strategy
If you have the existing customers you can transfer to your new business.
Get customers from the day 1, and give them full-time support.
Advanced technology adopted which saves employee and time.
Best customer support and simple setup to grow your business
Good earning potential and minimum risk
Low investment with big profit return
And we have mentioned that PALANDE offers multiple franchise categories, here are these franchise details.
Palande Courier Franchisee Categories
Franchise – This is the most common & basic franchise module. Here business owner is responsible to develop business and to make his own business strategy. Normally in this type of franchise 1 to 2 zip codes or pin code offered to deliver the shipment.
Office franchise – This is exclusively designed for the official purposes. An individual who has experience with basic office infrastructure and the corporate business system is eligible to apply for this franchise. This is highly recommended to sell products fast and it is selectively chosen by PALANDE support team.
Super franchise – It is a type of franchise which has multi roles. Super franchise business administrator needs to operate the sub-regional and other operational activities with own expertise. The main job is to handle Particular territory development and reporting complete franchise operation.
Parent franchisee – In parent franchise, company appoints sub-franchise and assign to pPF.Now PF (Parent Franchise) is responsible to manage all sub-franchisee, operations, billing, finance and development.
Mobile franchise – This is a unique concept in the franchise industry. You won't find this type of mobile franchise in other courier networks. Here the delivery person, he is responsible for booking any shipment and delivery protection. The company respect delivery person for the job and welcome new individual to start mobile franchise. You need mobile device or tab to work as a mobile franchise.
Basic requirements – Before accepting as a franchise owner, Palande verifies all the details. You should have basic experience in this business and enough space to start new franchise.
Security Deposit Money
Investment – PALANDE courier takes one time investment fee which is non-refundable. In some cases they refund the security deposit depending on the volume.For office setup you need Computer, Barcode Scanner, Document Scanner, Laser Printer, Smart Mobile phone.
Estimated Monthly Expenses:
AirWaybill.
Transport contribution: varies from Month to Month. Depends on distance from the main route.
Working Capital (per month)
Return on Investment.
No. of employees required to run a franchise: 2, PF – 4, SF – 8
Documents required for Business
Voter card, ration card, business licence, Property legal paper or legal rental paper and driving liscence (Optional)
Customer Service
Whatsapp -7722052030
e-mail: info@palandecourier.com
Contact Number – 9881138228 / 9011085676
Office Address
Palande Courier
Palande Courier Pvt. Ltd. 2/3, Erandwane, Karve Road, Behind State Bank of India Opposite S.N.D.T College Pune – 411 004. Maharashtra – India
Palande Courier Official website
http://palandecourier.com